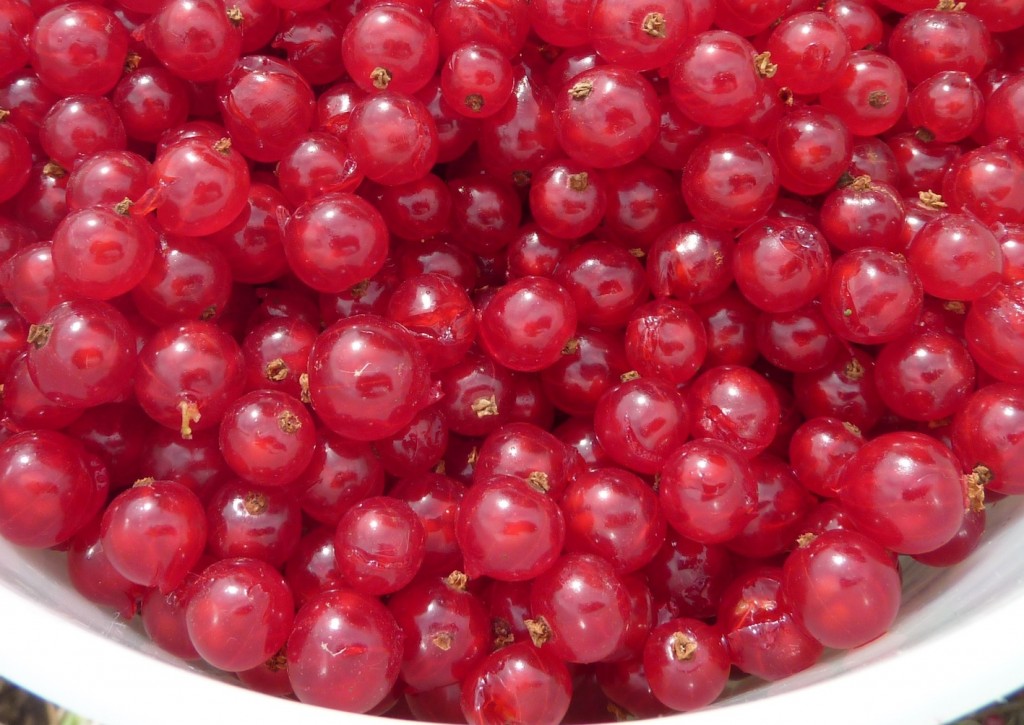 I used all my painstakingly collected red currants three weeks ago – I made juice from them. I love red currant juice.
How was I to know that a friend of mine, Tiernan, would publish a recipe for red currant cake on Facebook – plus a photo of a cake that was mouth-watering?
I got to know Tiernan via Douzelage, the European friendship organization that I (or rather my city) is a member of, a number of years ago. He comes from the northwest Irish town of Bundoran, where he was the mayor for a year, even though he is very young. Now he has moved to Dublin, where he is fighting a hard battle for gay rights, being director at GLEN – Gay and Lesbian Equality Network. I'm really proud to count him among my friends.

Well the cake – I wrote to him, that I would like to get the recipe, believing that it was a genuine Irish cake. He sent the recipe and wrote – with a twinkle in his eye, I think – that he was sorry to disappoint me, but that it was a Swedish recipe!
Well, now I'll post it anyway, even though I have no red currants left – and I can not buy them in supermarkets here in Denmark. I'll have to wait until next year to test the recipe, but if someone were to bake the cake before me, I would love to hear how it was?
Cardamom and redcurrant cake
150 g butter, melted
50 ml milk
3 large eggs
250 g caster sugar
275 g all-purpose/plain flour
1 Tbsp vanilla sugar
2 tsp baking powder
1 tsp ground cardamom
350 ml of red currants
Pre-heat the oven to 175 C/350 F.
Whisk eggs and sugar until pale, thick and fluffy in a big bowl. Mix melted butter and milk until combined.  Mix dry ingredients (flour, baking powder, vanilla sugar and cardamom) in a medium bowl, then gently fold into the egg mixture, alternating with the butter and milk mixture.
Lightly grease a 25cm diameter spring form cake tin and spoon the batter into the cake tin. Scatter the red currants on top.
Bake the cake in the middle of the preheated oven for about 25-30 minutes, until light golden brown on top. Remove from the oven and let cool either lightly or completely.